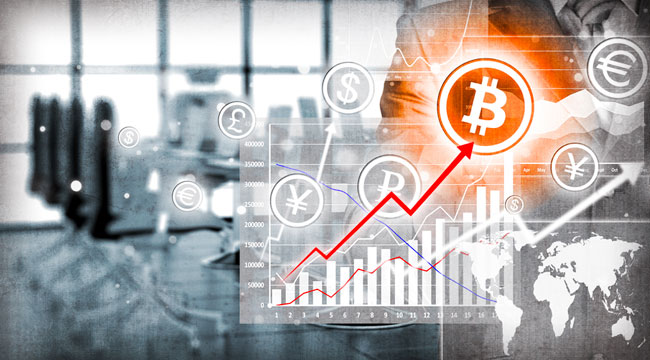 Somewhere at the back of my mind, I am wondering how possible it has been not to carry a full pocket around. I cannot remember the last time I got so upset when I was pick-pocketed or had my wallet misplaced. The contrivance of digital currency has made life super easy. Its ability to identify theft, greatly curb fraud, instant transaction process and absence of transaction charges among loads of other stupendous benefits is inexplicable. I must not fail to mention that its accessibility is one of its pros, as it is online and a large number of the world's population has access to internet facilities. I therefore have no option than to class it among the prodigies of this century.
I can clearly recall talking to a friend at the ice cream store last week. He wanted to purchase ice cream for his kids but unfortunately he got to find out his money was missing after he had bought them. It was embarrassing as his little daughter had started licking hers. I had to engage him in a brief discussion on this topic after helping him out.
Virtual currency, as it is referred to in the US, found its place to the knowledge of man sometime in the 90s, with e-gold the maiden digital currency. The likes of the liberty reserve and the mind blowing QQ coins were all follow ups to this crackerjack. The digital currency is a comprehensive form of internet based medium of exchange that allows for all forms of transaction that is as well possible with the physical currency. Its instantaneity cannot be underestimated.
According to the European central bank, the virtual currency is a type of unregulated, digital money which is issued and controlled by its developers, used and accepted among the members of a virtual community. Many corollaries have though developed since its inception such as the problem of anonymousness which attracts criminal activities, its risky nature due to its high volatility and the major problem of its position as a legal tender. Although many economic organizations have cleared the air, reiterating that it is NOT a LEGAL TENDER, but it is restricted to the government of any polity to approve it for use within its borders. In this vein, the government of Zug, Switzerland in 2016 accepted Bitcoin, a form of digital currency, as a means of paying city fees and small amounts of up to SFr200. I must again say that it is not issued by a central bank or any public authority, neither is it related to a flat currency.
A ubiquitous example of the digital currency is the cryptocurrency. It relies on cryptography (hiding information with codes) for performing transactions. It is of course internet based and has risen to the zenith of the global economic market, which as at today, 1 Bitcoin exchanges at a whooping 602.14 US dollars. The concept behind this was at one time unimaginable; creating a currency that has no circular or rectangular shape, but sometime in January 2009, the implausible was birthed. This blockbusteric creation has led to lots of benefits such as the reduction of inflation rates, reduction of the cost invested into production of physical currency notes amid the endless list.
As of July 2016, there were more than 710 cryptocurrencies available or trade in the online market but only 9 of them had market capitalizations of over $10 million, out of which the humongous Bitcoin, Ethereum, Mastercoin and Titcoin are examples. Ethereum as a type of cryptocurrency has refused to slack, as it one time chased the bitcoin emphatically. The Ethereum according to Wikipedia is a public blockchain-based distributed computing platform, featuring smart contract functionality. Today valued at $12.96 to 1 Ethereum, it is lucid to the blind and sonorous to the deaf that age and acceptance is nothing to bother about, that even a baby(digital currency) can challenge an adult(physical currency), once you are nifty.
I must not fail to include that the online bank transactions can be seen as a form of digital currency transaction though it has not been accepted by the concerned bodies as such. They cannot be seen but their effects felt. On this note, I would love to say that the exordium of this supernova has and will continue to greatly influence the global economic market positively.