2016 has already been and will continue to be a great time for PC gaming. Here are the 5 New PC Exclusive Games of 2016:
1:  P.A.M.E.L.A
This game is an open world Sci-Fi Survival Horror game. You start by waking up from cryosleep in a city called Eden. Eden is often the name of utopian cities and this game is not an exception to that rule. However, there is something wrong with the utopian city presented in the game. The citizens of Eden have been affected with a disfiguring disease and can be hostile. The game seems like Bioshock but in some instances it can be very different. The game makers say that they have based their artificial intelligence on personality and that is a very interesting concept. this game is definitely worth a look.
2: World of Warcraft: Legion
This is the latest expansion set to a MMORPG that everyone knows about, World of Warcraft. The expansion not only brings new areas to Azeroth, including one called the broken Isles, but it also raises the level cap from 100 to 110. It also introduces a new Demon Hunter hero class that begins at level 98. Initially, it will include 10 new dungeons and 2 new raids.
3: OverFall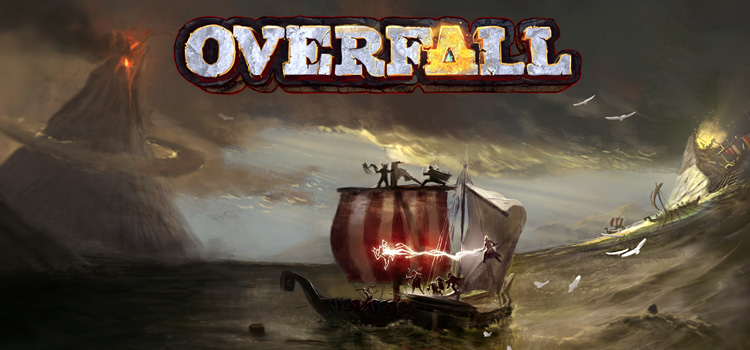 OverFall is an incredible mix of a few different types of game genera that essentially comes out to be a turn-based tactical RPG combined with a visual novel. The player is able to fight or befriend foes. It is also possible to ally with various different races. There also a supernatural component to deal with in a procedurally generated world. The art style is amazing as in it is both a combination of old school and new school visuals. This game nails a lot of things that one might want from all types of different games, all in one package.
4: Dreadnought
Dreadnought is a space combat simulator, which places the players into a commander role of a large space ship. It is very similar to an armada style game. however, it is in space. The game promises to have very tactical battles and a lot of customizations, as well as some interesting and in-depth features like power regulation allowing the player to manage a spaceship in a way that is more like one might expect a commanding officer to do. The game is currently in closed beta and it seems like a very unique title to check out.
5: Black Desert Online
Black Desert online is an extremely detailed MMORPG with an awesome battle system. The game is fully real time, the player is required to aim the character view. This game plays more like modern games as oppose to what is commonly found in most MMORPGs because most of them have been around for quite a long time. This game also has some of the most detailed character customization than almost any other game ever made. This game allows the player to basically change anything about the character, literally anything from pupil shape to anything about their body design. There is a lot of fun to be had with this new title.