The World Wide Wave came along with a new type of coin: BitCoin. Take a look at this article where we further explain all about BitCoin.
A Digital Currency
BitCoin is a type of currency that only exists on the World Wide Web. There are no physical coins or bills to trade. That means you need to have a computer, tablet or smartphone to sell or buy with this digital currency.
Who controls BitCoins?
Nobody controls BitCoins. Regular currencies are backed up by governments and banks. They serve as intermediaries for transactions on the regular money. With BitCoins, the transactions are made directly from one user to another using a Peer to Peer connection.
About the BitCoin's code
BitCoins was originally developed by an anonymous programmer who called himself Satoshi Nakamoto. He released the BitCoin project as an open-source program, and today it has been changed by many other developers who have improved the original code.
Can I use BitCoins if I am not a programmer?
Yes, you can. BitCoins is an open source, but that doesn't mean you have to understand the code to use it. It works with a mobile app or web browser called BitCoin Wallet. Once you've created an account, then you are entitled to use BitCoins on the network.
BitCoin Wallets
A BitCoin Wallet is the place where your digital credentials for your BitCoin holdings are stored. You can use these credentials to receive and spend BitCoins.
BitCoin Transactions
BitCoin transactions are done through a block chain. The network is communicating with all nodes that are using BitCoin software. The system validates the transactions throughout the nodes on the network and adds them to their own copy. Each node has a copy of the block chain to prevent a second operation under the same BitCoins. The block chain is where BitCoins somehow exist.
The Validation Process
Validation of the transaction is kept by Miners, who look for consistent block chains. They verify and collect blocks that match a cryptographic hash coming from the previous block. This is how a blockhead is constructed. The BitCoin community accepts a transaction once the miners find a proof of work. Every 2016 blocks, the block chain, is adjusted to keep the verification time for around 10 minutes.
Anonymous Money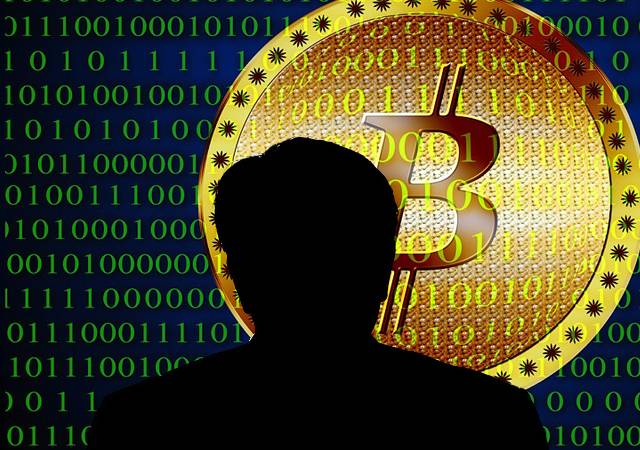 BitCoins are an anonymous coin where people exist under their BitCoin Address. All transactions are public, and this means that anonymity just protects privacy. Some wallets create a new BitCoin address every time they are going to generate a transaction to enhance security.
How International Organizations feel about BitCoins
There is concern about the rise of the use of BitCoins. Anonymity poses a significant risk for illegal activities, and each country has its thoughts about BitCoins. Bangladesh, Ecuador, Bolivia and China have prohibited their use. In China particularly, the ban is only for financial institutions, but regular people can do transactions freely.
Illegal Uses
Criminals are attracted to BitCoins because they have an anonymous state that suits illegal activities. The FBI already prepared an assessment to evaluate the impact of illegal uses and prevent and track this kind of activity. There are initiatives in legislations around the world to prevent using BitCoins for illegal porpoises. The easiest way for governments to keep it under control is to set padlocks at those places where BitCoins are exchanged for real money. The security measures include the routine verifications for those who trade other currencies. Illegal services offered in return of BitCoins include drugs, pornography, weapons and murder services.
BitCoin Theft
There have already been registered many BitCoin thefts by hackers. Regular users are not the targets, but companies who are trading BitCoins. The latest robbery occurred in 2016 when around 120 thousand BitCoins were stolen from Bitfinex. They suspended their activities. Other cases include bitstamp, where 5 million BitCoins were stolen. Flexcoin from Canada reported the amount of 650 thousand BitCoins stolen, and all this sites shut down after the robberies.
Malware
There
are identified around 150 different BitCoin malware. They can steal your private keys to use the BitCoins on your account. Passwords are also hacked. Some of them have already stolen BitCoins from account users. The Pony botnet took 220 thousand BitCoins. Other programs ask for BitCoins to decrypt your hard drive.
Merchants accepting BitCoins
There are over 100 thousand businesses who accept BitCoins today. The most popular are PayPal, Microsoft, Dell, and Expedia. Other organizations that accept BitCoins include the nonprofit organizations Green Peace, the Mozilla Foundation, the Wikimedia Foundation and even some political candidates like Jeff Kurzon when he was in a campaign to become a democratic congress member in New York City. The first university who accepted BitCoins was the University of Nicosia.
BitCoin Investment
People from Argentina trusted more BitCoins than their coins. They changed their savings into BitCoins to prevent inflation effects or confiscation from the government. There are also BitCoin funds that started operations in 2014 when the Jersey Financial Services Commission began transactions. After that, BitCoin investments have raised, and trusted media like Forbes have supported it.
How BitCoins have served as an inspiration
BitCoins have raised concern from financial people, but they have also served as inspiration in arts. Several songs have been released about BitCoins. Neptune's Brood, a novel by Charles Stross published in 2014 used a BitCoin-based currency as the payment system in the universal interstellar universe he created. TV series like Inside man and CSI have used BitCoins as plots.
A Documentary Film about BitCoins
One well-researched documentary film released in 2014 and called The Rise and Rise of BitCoin have created controversy. It has a set of interviews with real life people who are using BitCoins. A computer programmer shares his insights, and a drug dealer tells how he uses BitCoins for criminal activities.